---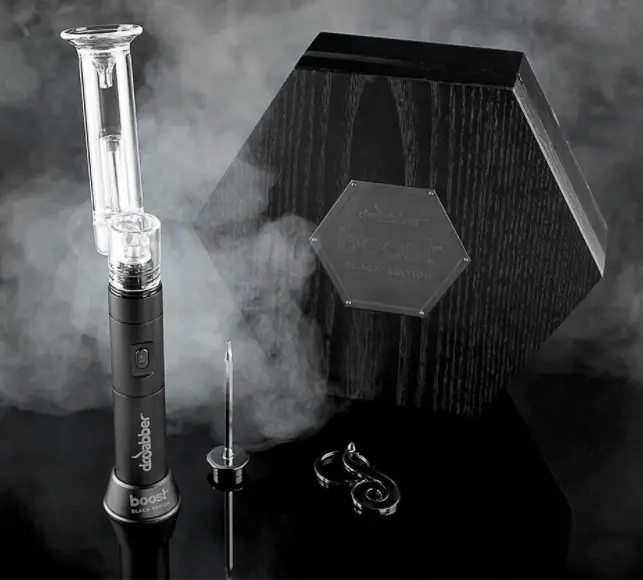 Finally, The Dr. Dabber Boost Black Edition has arrived! New features including larger nails, luxury packaging, and a modular heating element. Its the next generation of the Dr. Dabber Boost. The Dr. Dabber Boost is the first ever portable dab rig that is fully battery operated. The device is essential for oils, no torch required and uses titanium, ceramic and quartz domeless nails which are all included. With a simple press of button the device heats up at a optimal temperature, making it one of the most convenient portable erig to use.
---
Manual for Uwell Caliburn G
Having trouble? Download PDF instructions for Uwell Caliburn G.


---
Pros and Cons of Uwell Caliburn G
Pros
No Dangerous Torch Needed! Fully Electronic Wax eRig with Bubbler
New – Fine Wooden Luxury Carrying Case
Battery Capable of 30-40 Uses on a Single Charge
Cons
---
Related Video: Dr. Dabber Boost Black Edition Review – Vapesterdam