---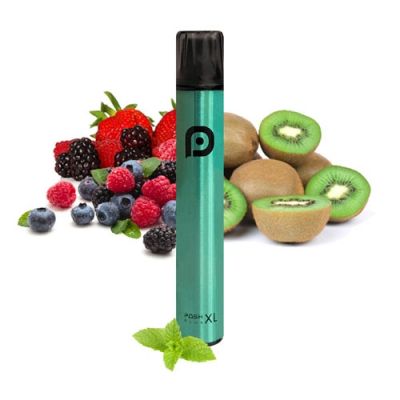 You may have seen these disposable vape pens popping up all over the place. They are an excellent option for vaping on the go, and they come in a variety of flavors to suit your mood! In this review, we will cover everything you need to know about Posh Plus XL Disposables, from their ingredients list to how much nicotine is in them.

If you're looking for an easy way to get into vaping that won't break the bank, then these could be just what you're looking for!
The Posh Plus XL disposable vape pen is the right way to get a truly satisfying and relaxing vaping experience. With 1500 puffs concealed neatly in one small package, this pen will leak less than thicker vapes and provide an all-out enjoyable vaping experience with 6% nicotine strength!
Posh Plus XL Specification
Fully Disposable
E-Liquid Capacity: 5.0 ml
Battery: 800 mAh
Resistance: 1.7 ohm
Nic salt: 6%
Per device, up to 1500 puffs
Non-Refillable
Pros and Cons of Posh Plus XL Disposable
Pros
Although they aren't the most expensive, they're as good as other brands
Many tastes are available
Long-lasting
It's extremely powerful
Cons
Disposable
Long-term delivery
Posh Plus XL Packaging
Each pack has ten disposable pods inside. They are packaged in colorful cardboard boxes that say "Posh Plus XL" on them, which you can use to store extra pods or dispose of when they're empty.
Posh Plus XL Flavors Available
There are ten flavors available, and they're all equally delicious. The flavors include:
Arctic Melon is a delicious combination of watermelon and cucumber.
Blue Razz Ice is a blue raspberry flavored e-liquid.
Cool Grape is a sweet and sour grape.
Frozen Apple is an apple-flavored e-juice.
Frozen Lychee is a blend of lychee and green apple.
Frozen Mango Berry is a blend of mango and berries.
Kiwi Berry Ice is a kiwi and raspberry flavored e-liquid.
Minty Strawberry is a strawberry and mint-flavored e-juice.
Peach Iced is a peach and mint-flavored e-liquid.
Strawnana Ice is a blend of strawberry and banana.
How to Use Posh Plus XL Disposable Vape Pen?
After you receive your Posh Plus XL Disposable Vape Pen, please remove it from the box.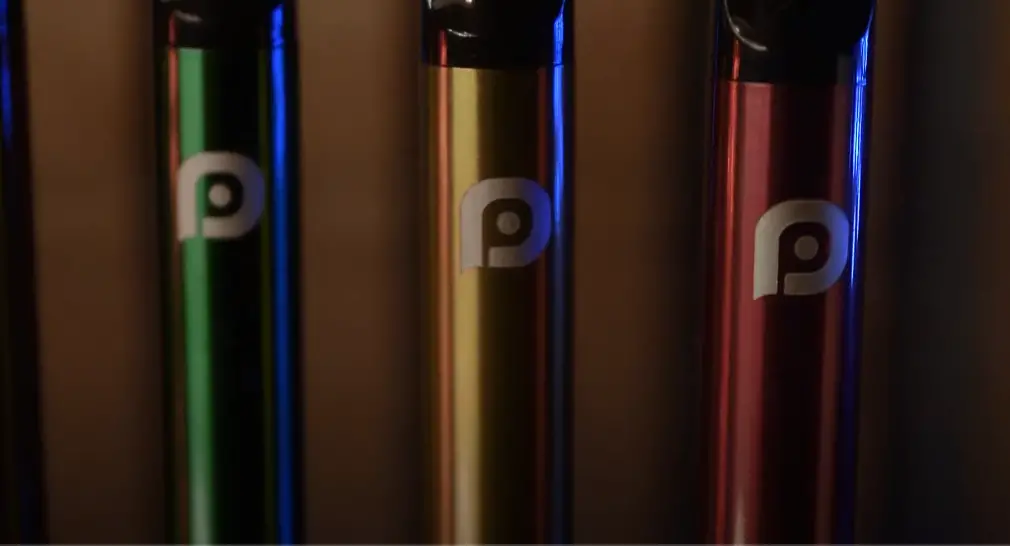 There are a variety of different types of e-cigs that appeal to various users. These e-cigs have all sorts of features, from remote controls to LED lights and so on. They're also extremely simple to use; simply draw on the mouthpiece to get started. This simplicity is especially appealing for people who want to switch from cigarettes to vaping.
FAQ
How many hits are in a posh Plus XL?
The Posh Plus XL has a cylinder shape, with an unheard of 1500 puffs from its delicious 4.5% (45mg) nicotine salt e-liquid. As a result, it not only provides one of the longest-lasting disposables, but it also offers outstanding flavor production!
How do I know if my Posh Plus XL is empty?
The vapor tastes ashy or peppery.
When the battery is turned on and the device gets hot, but no vapor is produced.
When you use the vape for lengthy periods of time, it becomes thin and flavorless.
How much is Posh Plus XL?
The price is approximately $13.99.
How many cigarettes is a Posh Plus XL?
One Posh Plus XL disposable contains the same amount of tobacco as seven cigarette packs for a fraction of the price.
Why is my puff bar blinking?
Disposables have a light that tells you when the vape pen is in operation. For example, this indicator light might turn red to indicate that the battery is running low on juice. So, if you notice the Puff Bar for Disposable Vapes blinking, anticipate it will be dead soon after.
Can you refill a posh vape?
The most excellent aspect of using this disposable pod is that there are no buttons or settings to worry about. There's no way to modify the wattage, temperature, or airflow. All you have to do is take a puff to start it up and enjoy it. Furthermore, due to the fact that it is disposable, there are no pods to fill or replace.
Posh Plus XL Alternatives
Here are the alternatives to Posh Plus XL Disposable Vape Pen:
XTRA MAX is a great alternative to the Posh Plus XL because It's a high-capacity disposable vape pen with a 2,500 puff capacity. There is a draw-activated firing mechanism on this device, and it includes 7ml of e-liquid.
Hitt is a simple and inexpensive alternative. The flavors available include tobacco, lychee ice, grape jam, and POG, with over a dozen options in total. It also has a 280 mAh battery that fires up to 12 watts and is tiny in size.
SWFT Pro disposable vape pen can last for days on end before requiring a replacement. This gadget has a 1,000mAh built-in battery and a 5% nicotine concentration. There is no need for maintenance, charging, or refilling with this vape pen since it has an auto-draw firing mechanism, and no routine maintenance is required.
Barz disposable vape pens are very stylish. They are available in a variety of hues, such as red, blue, orange, and green. You can match your Barz pen to whatever clothing you're wearing that day.
Cloud Pen XL is a small, sleek pocket vape that comes in four distinct colors: white, black, blue, and red. The e-liquid contains 6% nicotine and can be vaped up to 600 times. This device features a 450mAh battery and an auto-draw firing mechanism.
Cuttwood x Cali Bars disposable pens provide a taste of sweets at your favorite dessert shop. They're available in a variety of tastes to quench your sweet tooth.
Vapor DNA's SuperGood Bar is a disposable vape. It has a 280 mAh battery and a 1.4 mL e-liquid capacity, making it ideal for about 300 puffs. They're draw-activated, lightweight, tiny, and readily transportable.
Cali Bars disposable vapes are slim and stylish, with a great look that performs even better. They're comprised of 1.3ml of either 2% or 5% nicotine salt, which gives a smooth, powerful, and pleasant throat hit. Every Cali Bars disposable cig lasts around 300 puffs.
Related Video: Posh Plus XL 1500 PUFF Frozen Mango Berry Disposable Vape Review
Final Words
Posh Plus XL Disposable Vape Pen is perfect for someone who wants to make the switch from cigarettes. Thanks to the low price and convenience, this vape pen is perfect for a budget-conscious shopper.
---