---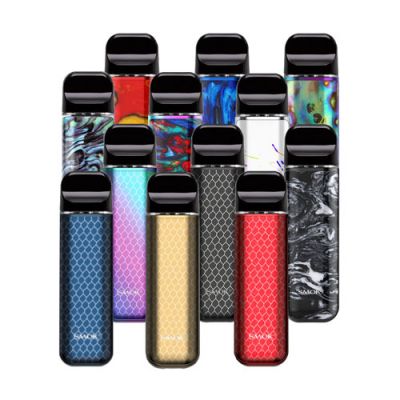 The Smok Novo 2 may look like the original Novo but it is a huge upgrade. The 800mAh battery delivers twice the life of the original Novo, and a selection of upgraded pod designs delivers even more flavor. Each Novo 2 kit is sold with two pods that hold 2ml of vape juice. The 1.4ohm MTL pod is perfect for nic salt users who want a tighter draw. The 1.0ohm mesh coil provides bigger clouds and precise flavor. If you are looking for a stylish autodraw vape pod kit, the Smok Novo 2 is a great option.
---
Pros and Cons of Smok Novo 2
Pros
The device is automatically activated at the first pull
Reduced harm to health
Simple and clear menu with good functionality
Cons
No possibility of rewinding the cartridge
---
Related Video: SMOK NOVO 2 Vape Pod Review!
---